Erdyl Cariad
We recently lost our old lady Cariad, who was one of our foundation mares, with Coryn Rebecca being the other. The majority of Kaybrook Welsh Cobs descend from either Cariad or Rebecca. Born in 1998, Cariad was by Nebo Thomas, (Nebo Brenin x Tewgoed Janet), out of Erdyl Lauranne, (Erdyl Daniel Owen x Erdyl Magic Lady). She was broken to ride as a 4 yr old, and I had lots of fun on her over the years. She bred some lovely foals for us over the years and her legacy lives on.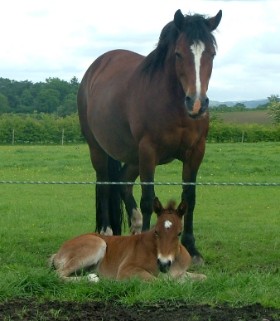 Kaybrook Shining Star
Shiny is out of our other foundation mare Coryn Rebecca, by Coednewydd High Noon, (Coednewydd Comet x Trefaes Tricia). Born in 2005, like all of Rebecca's offspring she has extravagant movement and is a strong old fashioned type. She has never let us down over the years and her foals are always first class. She has now been covered by our palomino stallion Hendrewen Meredith and is scanned in foal for 2021.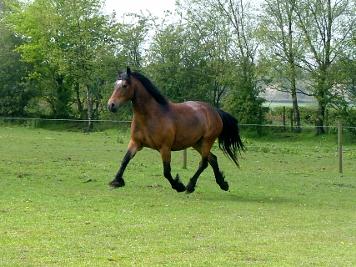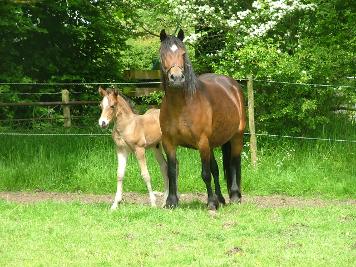 Mahnegad Time To Tango
Tango holds the record for the furthest we've ever travelled for a horse! Born in 2007, she is by the multiple supreme champion sire Danaway Tango, (Tireinon Triple Crown x Trevallion Marie), and out of Teifi Girls Galore, (Dimbeth Sion x Gwenllan Tirion), Tango has fantastic breeding and fully justified the trip to London. Tango had a beautiful chestnut roan filly foal in 2018, by our lovely smoky black stallion Kaybrook Euros Ddu, and has had a pretty bay filly foal (for sale) by the same sire in 2020.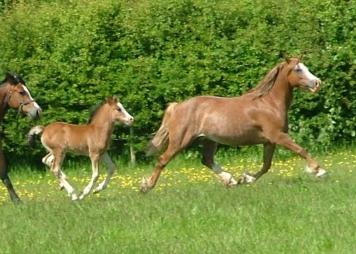 Kaybrook Patience
Patience is another lovely Rebecca daughter, by Wexland Owen, (Brynaur Tywysog x Oben Mary Jane). Born in 2009, she is a real powerhouse of a mare. Patience has consistently produced top quality foals for us, including a chestnut colt foal in 2020 by Glanvrynwy Temptation!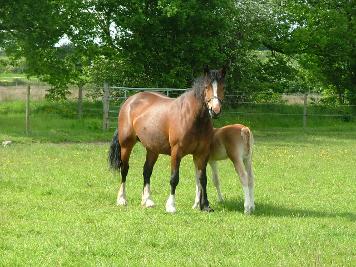 Kaybrook Lunar Spark
Born in 2010, Spark is by our young colt Kaybrook Vespasian, (Cascob Braveheart x Erdyl Cariad), who we very sadly lost before Spark was born. She was Shiny's, (Coednewydd High Noon x Coryn Rebecca), first foal and is particularly special to us as she was the first second generation Kaybrook foal, as both her parents were homebred. Spark was broken to ride in 2014, and has had 3 beautiful filly foals over the last 3 years all by Llanarth Hadrian, (Llanarth Fiery Jack x Llanarth Nellie). She is back in foal to a dressage pony stallion, Woodlander Sir Gorgeous, for 2021.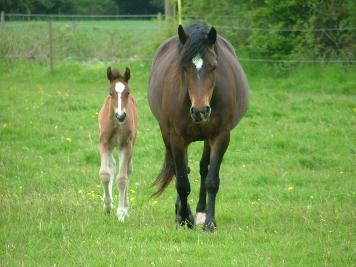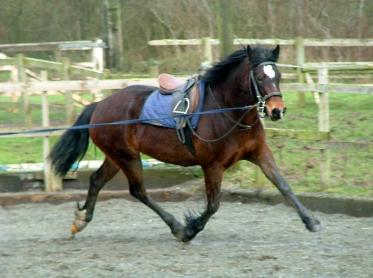 Kaybrook Valour's Bluebelle
Born in 2013, Bluebelle is by Kaybrook Valour, (Fronarth Victor x Coryn Rebecca), out of Erdyl Cariad, (Nebo Thomas x Erdyl Lauranne). Bluebelle got her name as unusually, she was born with bright blue eyes, although they did later turn brown. She was produced by Alun Hughes as a yearling and we have high hopes for her! Bluebelle was backed in 2016, and had her first foal, a filly in 2018 by Llanarth Hadrian. She had an absolutely gorgeous palomino filly foal in 2019 by the cremello Section D stallion Ynyslyns Orlando, who has been retained at the stud. Bluebelle is in foal for 2021 to Hendrewen Meredith.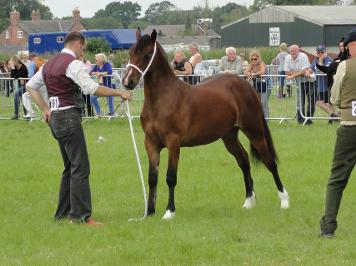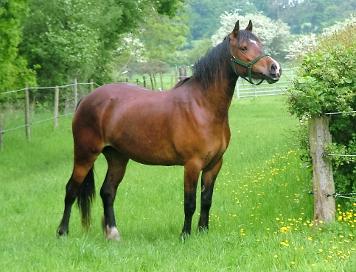 Caemansel Georgina
Georgie is the most recent addition to the Kaybrook Stud mare team, purchased In February 2017. She is by the renowned stallion Gwenllan Brynmor, (Gwenllan Sam x Gwenllan Blodwen), out of Caemansel Princess Glory, (Coednewydd Comet x Gower Glory). Georgie was backed in 2017 and showed herself to be very willing and a quick learner. She had a fantastic colt foal in 2020 by Llanarth Hadrian, who is currently on lease to Abbeyvale Stud. Georgie is in foal to Ynyslyns Orlando for 2021, for a guaranteed dilute foal.